Backstreet Boy, AJ McLean Goes Country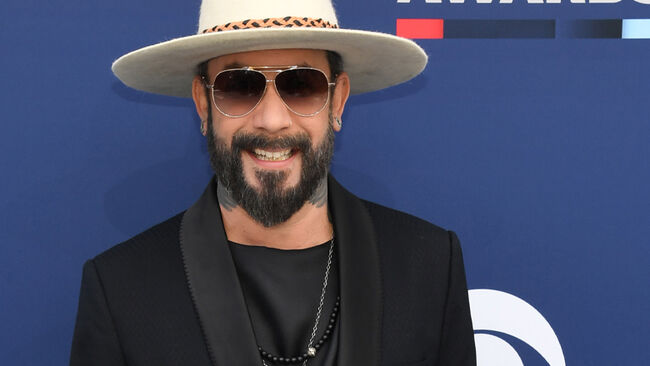 AJ McLean, singer, songwriter, and original Backstreet Boys member has announced his first solo and country album, 'Long Road.' The debut track, "Boy and a Man" is here and country fans are responding, "I Want It That Way."
AJ admits that his song, "Boy and a Man" is a very emotional song and that he hopes to showcase its personal nature by including his wife, Rochelle, in the music video! In an interview backstage at the ACM Awards with Cody Alan, AJ shared his initial reaction to the song was gut-wrenching.
When first hearing this track, AJ admits that he had to pull his car over on the side of Los Angeles' 101 highway. "I'm like 'Oh my God.' This is like autobiographical. This is my life. That journey of growing up and finding that one special someone and never letting them go from a boy to a man. That's what I wanted to make when I shot the video for the single."
At the 2019 AMC awards, AJ also spoke with excitement about the single playing across multiple genre radio stations saying, "Country will always have a very near, dear place in my heart... Some of the production that's on my album may be a little more on the urban/pop side, but the lyrical content and the melodies are definitely country."
Not overlooking his roots, AJ vows he will never part ways from his original boy band that helped him launch into his musical journey over 26 years ago."We've all said that if any of us want to step outside and spread their wings, that we all support one another."
While we wait on the full album to be released, you can watch the official video his new single below.
Photo Credit: Getty Images.